The study of the Bible in its historical context - with a focus on the archaeology, history, geography, customs , culture, and even the languages of the ancient Middle East. WE ask what did they understand THEN - the original intent of the Lord - so that we can expand and enrich our understanding NOW and thus become true disciples of Adonai Yeshua as in John 8:31-32.
Episodes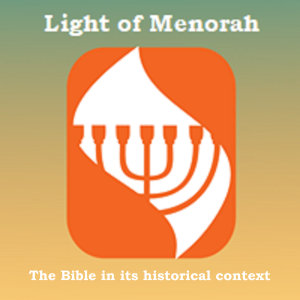 Wednesday Aug 23, 2023
Wednesday Aug 23, 2023
We now focus on the 10th Commandment …
"You shall not covet your neighbor's house; you shall not covet your neighbor's wife or his male servant or his female servant or his ox or his donkey or anything that belongs to your neighbor." (Exo 20:17)
Some say "covet" is the same as lust or craving or desire.  It can't be since there is no law against craving, desire, or lust.  In this podcast Bible study we will find that COVET (the Hebrew is תחמד or Tachmod) is an obsessive mental focus on getting by whatever means something that belongs to one's neighbor.  COVET or coveting is "forbidden thought" that if followed through results in an evil action.  There are two operatives here – thought and action.  When you take this definition it is seemingly the cause for murder, committing adultery, stealing and lying.  Jesus seems to teach this when He said …
"For out of the heart come evil thoughts, murders, adulteries, fornications, thefts, false witness, slanders. "These are the things which defile the man; but to eat with unwashed hands does not defile the man." (Mat 15:19-20)
In Jesus' day the word "heart" was used as a picture to represent the mind.  Jesus is saying our mind gives rise to "evil thoughts" and this seems to connect to COVET as an obsessive mental focus on getting by whatever means what we are craving or lusting. 
I ended this session on the Ten Commandments by suggesting you watch the 5-minute Bible study video episode 9 in the series, "Five Small Stones."  It is entitled "It Is Finished."  This video is a teaching about the "missing piece" in the Sinai Covenant that is recognized by Jewish non-Christian scholars, the writer of the book of Hebrews, and Paul.  The link to this video is …
https://lightofmenorah.podbean.com/e/five-small-stones-episode-9-rom-104-it-is-finished/
Rev. Ferret - who is this guy?  What's his background?  Why should I listen to him?  Check his background at this link -https://www.dropbox.com/s/ortnret3oxcicu4/BackgrndTeacher%20mar%2025%202020.pdf?dl=0