The study of the Bible in its historical context - with a focus on the archaeology, history, geography, customs , culture, and even the languages of the ancient Middle East. WE ask what did they understand THEN - the original intent of the Lord - so that we can expand and enrich our understanding NOW and thus become true disciples of Adonai Yeshua as in John 8:31-32.
Episodes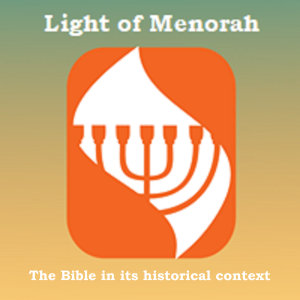 Tuesday Jan 24, 2023
Tuesday Jan 24, 2023
We continue with the words of the Lord's Prayer, HaTehfeelah Adonai.  Our focus is now on the words, "...who is in heaven."  This begs the question where does God live?  Where is His abode, where does He dwell 24/7?  Isn't heaven the sky above and space with the moon and sun and planets and galaxies?  If so does God live out there behind a nebula or a galaxy hidden from our eyes?  Or, does the English language cause some issues?  We have put the Lord's Prayer into its historical context and we see that it was first taught in Hebrew to a specific group of people, the religious Jewish disciples, and in a specific culture and time; He taught it sometime between 24-30 A.D. to those who practiced Second Temple Judaism and who only had the Old Testament, the Hebrew scriptures, as their only Bible.  So, let's jump in.  Let's see what they knew and understood in Hebrew.  Let's find out where God lives and dwells 24/7.  
Once again here's links I mentioned in the lesson.  Check them out as they hopefully will add and enrich your study of HaTehfeelah Adonai, the Lord's Prayer which He gave to us, His disciples, and we can now call it, HaTehfeelah Talmidim, the Prayer of the Disciples.
Link Gethsemane 1 - https://www.facebook.com/lightofmenorah/videos/229720674906046/
Link 2a - Dr. Brad Young's videos on the Hebrew background of the Lord's prayer - https://www.bradyoung.org/index.php/videos/40-dr-young-s-youtube-links-on-god-s-learning-channel
Link 2b - Dr. Brad Young's scholarly work on the Jewish background of the Lord's prayer - click here to access all his books in the bookstore  
Link 2c - Dr. Brad Young's article on the Lord's prayer at "Jerusalem Perspective" - https://www.jerusalemperspective.com/2229/
Rev. Ferret - who is this guy?  What's his background?  Why should I listen to him?  Check his background at this link - https://www.dropbox.com/s/ortnret3oxcicu4/BackgrndTeacher%20mar%2025%202020.pdf?dl=0