The study of the Bible in its historical context - with a focus on the archaeology, history, geography, customs , culture, and even the languages of the ancient Middle East. WE ask what did they understand THEN - the original intent of the Lord - so that we can expand and enrich our understanding NOW and thus become true disciples of Adonai Yeshua as in John 8:31-32.
Episodes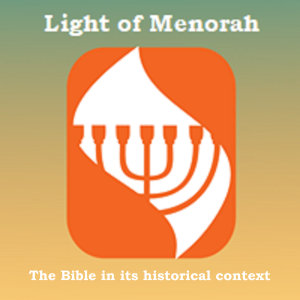 Monday Jan 23, 2023
Monday Jan 23, 2023
In this lesson we start our study of the exact words of the Lord's prayer.  This lesson will focus on the first two words, "Our Father." 
Is Jesus teaching something new?  Is Jesus bringing in a new idea?  Were the disciples of Jesus amazed at the start of the prayer when they heard the words, "Our Father?"
Again, we return to 24-30 A.D. - the time when Jesus was here as a rabbi, as a Torah teacher.  Torah does not mean law but instruction.  Jesus was teaching the Father's instruction and not laws.  That makes sense when you understand what Torah means and that all the had in Jesus' day was the Hebrew Scriptures that we call the Old Testament.  There is nothing OLD about it.  And, as we reconnect to those days we find that these two words, "Our Father," show that the Lord's Prayer that He gave to His disciple, and therefore to us, is a prayer coming out of a Jewish culture; we can therefore more fully appreciate the prayer when we understand its Jewish background and foundation.
I said I'd supply some links.  The links in this lesson are referenced below.
Dead Sea Scrolls Link 1 - https://www.deadseascrolls.org.il/
The Tobit fragment - Link 2 - https://www.deadseascrolls.org.il/explore-the-archive/search#q='4q200'
Gethsemane - Link 3 - https://www.facebook.com/lightofmenorah/videos/229720674906046/
Rev. Ferret - who is this guy?  What's his background?  Why should I listen to him?  Check his background at this link - https://www.dropbox.com/s/ortnret3oxcicu4/BackgrndTeacher%20mar%2025%202020.pdf?dl=0