The study of the Bible in its historical context - with a focus on the archaeology, history, geography, customs , culture, and even the languages of the ancient Middle East. WE ask what did they understand THEN - the original intent of the Lord - so that we can expand and enrich our understanding NOW and thus become true disciples of Adonai Yeshua as in John 8:31-32.
Episodes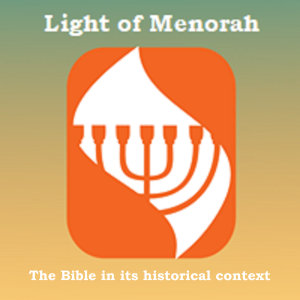 Sunday Jan 22, 2023
Sunday Jan 22, 2023
In this 2nd lesson on the Lord's prayer we will focus on Jesus' specific guidelines He taught when we pray.  1st, go into your inner room.  Next, do not use meaningless repetition like the pagan Gentiles.  Are these instructions unique?  Is Jesus teaching us something that is different than praying as a religious Jewish person in His day?  Are these guidelines uniquely Christian?  NOPE.  Jesus is teaching and emphasizing what His disciples have been taught as they grew up in their hometown synagogue schools.  As we study this in its historical context we find we are dealing with things so common in the Hebrew culture of the 1st century, Jesus' day.  But, Jesus is emphasizing that prayer is not just going through the motions.  Jesus is teaching us this act of prayer is a big deal in that praying to the Father is talking to Him in a deeply personal, intimate, and private manner.  He is teaching us that concentrated and intentional prayer is a mark of a true disciple.
Again, in this session I mention a few resources.  I am providing the links to two of them.  The first is a link to the early Jewish Christian instruction booklet called the Didache (Greek for "teaching") written in the late 1st century.  It provides guidelines and instruction for living as a true disciple.  The second link is Ray Vander Laan's article on Rabbi and Talmid or Rabbi and Disciple.  The Lord's prayer has been given to His disciples since one of His disciples asked Jesus to teach them how to pray.  Knowing what a disciple is is important background for us to know the Lord's prayer and how it relates to us.
Link to the Didache - http://www.thedidache.com/
Link to Ray's article on Rabbi and Talmid - https://www.thattheworldmayknow.com/rabbi-and-talmidim
Rev. Ferret - who is this guy?  What's his background?  Why should I listen to him?  Check his background at this link - https://www.dropbox.com/s/ortnret3oxcicu4/BackgrndTeacher%20mar%2025%202020.pdf?dl=0