The study of the Bible in its historical context - with a focus on the archaeology, history, geography, customs , culture, and even the languages of the ancient Middle East. WE ask what did they understand THEN - the original intent of the Lord - so that we can expand and enrich our understanding NOW and thus become true disciples of Adonai Yeshua as in John 8:31-32.
Episodes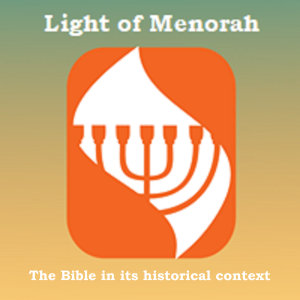 Saturday Jan 21, 2023
Saturday Jan 21, 2023
This is a NEW podcast series.  We will focus on the Lord's Prayer or what we sometimes call, "The Our Father."  There are 100's of excellent books from excellent scholars on this prayer.  What we will do is simply look at this prayer in its historical context.  And, God willing, this perspective will only add to the understanding we have of this prayer and prayer in general.  In this first session we ask why did Jesus give the disciples this prayer?  The Jewish people in Jesus' day were known as a praying people.  They had a set of prayers they prayed three times a day!  This was normative as relates to the Jewish culture of Jesus' day, 2nd Temple Judaism.  So why does Jesus add to their list of prayers?  As we reconnect to the culture the reason is explosive and only challenges us to also understand how this prayer relates to us in the 21st century.  
In this session I bring up various links to other resources.  Here's the links below.
Link 1 - Dr. Brad Young's videos on the Hebrew background of the Lord's prayer - https://www.bradyoung.org/index.php/videos/40-dr-young-s-youtube-links-on-god-s-learning-channel
Link 2 - Dr. Brad Young's scholarly work on the Jewish background of the Lord's prayer - click here to access all his books in the bookstore  
Link 3 - Dr. Brad Young's article on the Lord's prayer at "Jerusalem Perspective" - https://www.jerusalemperspective.com/2229/
Link 4 - Ray Vander Laan's article on "Rabbi and Talmidim" - https://www.thattheworldmayknow.com/rabbi-and-talmidim
Rev. Ferret - who is this guy?  What's his background?  Why should I listen to him?  Check his background at this link - https://www.dropbox.com/s/ortnret3oxcicu4/BackgrndTeacher%20mar%2025%202020.pdf?dl=0