The study of the Bible in its historical context - with a focus on the archaeology, history, geography, customs , culture, and even the languages of the ancient Middle East. WE ask what did they understand THEN - the original intent of the Lord - so that we can expand and enrich our understanding NOW and thus become true disciples of Adonai Yeshua as in John 8:31-32.
Episodes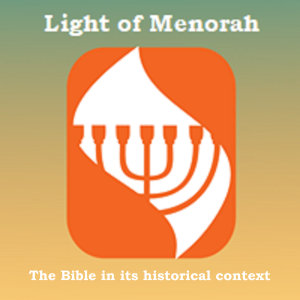 Tuesday Jan 31, 2023
Tuesday Jan 31, 2023
This is the last lesson in the podcast series on the Lord's Prayer (in Hebrew -  HaTehfeelah Adonai) which He gave to us, His disciples, and we can now call it, HaTehfeelah Talmidim, the Prayer of the Disciples.  We will focus on Matt.6:13 and once again return to the 1st century A.D., the days of Yeshua HaMashiach, Jesus the Messiah (the Christ), and try and hear what His disciples heard.  We will try and understand what they understood.  We will study to see like they did.
The main focus of the lesson will be on the beginning phrase in Matt. 6:13, "and lead us not into temptation ..." (NASB).  For us the English word the translators use "temptation" seems to relate only to that which might entice us to sin or evil.  Temptation to us seems to focus on the evil desire to commit sin and go against Adonai, the Lord.  However, the translators use this word in many places in the Bible to mean testing or trials or difficulties.  So, what's going on in Matt. 6:13?  Does it mean that God may come to us to lead us into situations where He knows we will be tempted to commit sin, to do evil?  Or, are the translators using it as it relates with a different concept?  
Here are the links I mentioned in the audio plus more.
Link to the complete Didache (pronounced Dida  Key) - http://www.earlychristianwritings.com/text/didache-roberts.html
Link to a number of great articles on the Hebrew concept of prayer from En Gedi Resource Center - https://engediresourcecenter.com/hebraic/prayer/
Link to Shmuel Safrai's article on the spoken languages in Jesus' day at the Jerusalem School of the Synoptic Gospels (you may have to sign up to be a subscriber) - https://www.jerusalemperspective.com/2551/
Link to a translation of the Lord's Prayer the way it may have been read in Hebrew - https://www.dropbox.com/s/v4boue5uy4oinwk/THE%20LORD%27S%20PRAYER%20FROM%20THE%20HEBREW.pdf?dl=0
Rev. Ferret - who is this guy?  What's his background?  Why should I listen to him?  Check his background at this link - https://www.dropbox.com/s/ortnret3oxcicu4/BackgrndTeacher%20mar%2025%202020.pdf?dl=0