The study of the Bible in its historical context - with a focus on the archaeology, history, geography, customs , culture, and even the languages of the ancient Middle East. WE ask what did they understand THEN - the original intent of the Lord - so that we can expand and enrich our understanding NOW and thus become true disciples of Adonai Yeshua as in John 8:31-32.
Episodes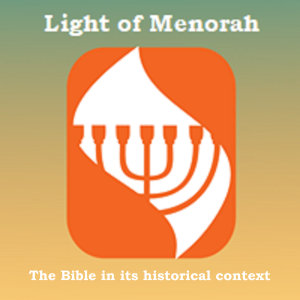 Sunday Jan 29, 2023
Sunday Jan 29, 2023
In lesson 7 we focus on the phrase of Matt 6:11, "Give us this day our daily bread."  Was Jesus teaching His disciples, His talmideem תלמידים in Hebrew, something new?  As Dr. Brad Young states in his amazing article, "The Lord's Prayer," (see the link below to Jerusalem Perspective, a scholarly website of Christian and Jewish Bible scholars presenting the Jewish background of the Synoptic Gospels - Matthew, Mark, and Luke) ...
"Too often, the importance of the Jewish background of the prayer and of the language that Jesus used has been overlooked or minimized. Jesus was a Jew, speaking Hebrew to his Jewish followers during the difficult days of the Roman occupation of Israel in the Second Temple Period. A modern Christian has a quite different understanding of prayer, Scripture, and faith than a Jewish teacher like Jesus, not to mention the great differences of language, culture, and history. One easily can miss the great depth of Jesus' message, even while believing in him. Here we will try to rediscover something of the original Jewish atmosphere in which Jesus taught his followers how to approach God in prayer."
So we will reconnect again to the historical context of this prayer that Jesus taught to His disciples, His talmideem תלמידים and we will see that awesome meaning behind the simple phrase of Matt. 6:11.  It will help us again pray this prayer with a new expanded understanding of this central prayer for any disciple of our Lord Jesus.  Our walk as disciples of Yeshua HaMasheeiachk, Jesus the Messiah, Jesus the Christ will be enriched and strengthened.  
The Lord's Prayer 1: Introduction.  Brad Young.  (Note: this is part 1 of 10)
https://www.jerusalemperspective.com/2229/
Rev. Ferret - who is this guy?  What's his background?  Why should I listen to him?  Check his background at this link - https://www.dropbox.com/s/ortnret3oxcicu4/BackgrndTeacher%20mar%2025%202020.pdf?dl=0