The study of the Bible in its historical context - with a focus on the archaeology, history, geography, customs , culture, and even the languages of the ancient Middle East. WE ask what did they understand THEN - the original intent of the Lord - so that we can expand and enrich our understanding NOW and thus become true disciples of Adonai Yeshua as in John 8:31-32.
Episodes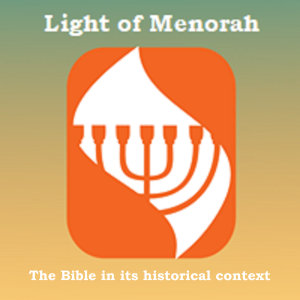 Friday Jan 27, 2023
Friday Jan 27, 2023
In lesson 6 of this podcast series we now focus on the phrase ...
Pray, then, in this way: Our Father who is in heaven, Hallowed be Your name. Your kingdom come. Your will be done, On earth as it is in heaven. (Mat 6:9-10 NASB)
Once again we will reconnect to the Jewish culture of Jesus' day so as to learn how His disciples (talmideem in Hebrew) understood the words of the prayer Jesus taught them; the prayer He also taught us since we too have been "grafted in" to the olive tree of Israel and we too must strive daily to live and serve as true disciples of the Lord.  
So what did they hear when when they prayed, "Your Kingdom come?"  Certainly in those days all Jews were longing for the Messiah to come.  They were longing for Him to restore Israel as a Jewish nation free from Rome.  So, did the disciples "hear" these words and think of the Messiah's coming kingdom under the reign of Adonai?  Or when they prayed these words did it mean something else, something more, something more profound? 
We may be like other Christians who pray these words in English and think it has to do with the return of Jesus, the return of the Messiah, to bring His Kingdom to earth.  But, if we are supposedly to dwell with the Lord in heaven forever and ever why bring His Kingdom to earth, right?  We are all going to heaven right?  So, Jesus would have a Kingdom with no one to be king for since we are all gone!  
So, today for many in the church we have so many diverse ideas of the Kingdom of God.  We may even think there are three Kingdoms - the Kingdom of God and the Kingdom of Heaven and Jesus' Kingdom when He precisely teaches about His Kingdom.  This concept in English with no connection to the Jewish culture of Jesus' day causes confusion and disagreement and does not satisfy us with a precise understanding.  But, if we return to Jesus' day and hear as His disciples did, and see as His disciples did, and understand like them, then we too will grasp the meaning of the Kingdom of the Most High, the Kingdom will make sense and it will eliminate all the diverse opinions, the Kingdom of God will be something part of our lives so we are be able to walk with Jesus in a deeper and more passionate way.
In this session I mentioned an article about Peter.  Remember he asked Jesus if he could leave the boat and join Jesus walking on the water.  This is so critical to understand the meaning of a disciple in Jesus' day.  Here's the link to the article - https://www.dropbox.com/s/wtgmaph65t3inl8/Walk%20LIke%20the%20Rabbi%20%26%20Pray%20Like%20the%20Rabbi.pdf?dl=0
Rev. Ferret - who is this guy?  What's his background?  Why should I listen to him?  Check his background at this link - https://www.dropbox.com/s/ortnret3oxcicu4/BackgrndTeacher%20mar%2025%202020.pdf?dl=0