The study of the Bible in its historical context - with a focus on the archaeology, history, geography, customs , culture, and even the languages of the ancient Middle East. WE ask what did they understand THEN - the original intent of the Lord - so that we can expand and enrich our understanding NOW and thus become true disciples of Adonai Yeshua as in John 8:31-32.
Episodes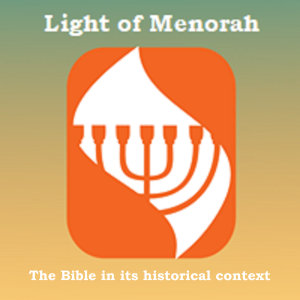 Thursday Jan 26, 2023
Thursday Jan 26, 2023
This is part 2 of the Lord's Prayer series as we focus on the phrase, "hallowed be Your name."  In this episode we turn to the Ten Commandments and to commandment #3 (commandment 2 if you are a Catholic) or "You shall not take the name of the Lord your God in vain, for the Lord will not leave him unpunished who takes His name in vain."   How is this related to us today?  If we reconnect to the Hebrew and the Jewish culture of the 2nd Temple Period, the days of Jesus, it is connected to being a true disciple of Yeshua, but how?  How is this related to the Lord's Prayer and "hallowing?" 
There are many links I mention in this podcast.  They are all listed below.  At this time I want to recognize these scholars and for their amazing credible Bible resources to help us reconnect to the Jewish culture of Jesus' day so we can have our understanding expanded and enhanced.  These amazing scholars are Lois Tverberg, Dennis Prager, Joseph Shulam, Dr. Brad Young, and David Biven.  This is just a few of the many scholars and teachers I have learned from.  I just needed to make sure I gave them the credit and recognition for most of what I present.  I don't teach my own opinion and try to teach with the backup of such great scholars as these.
Link - Lois Tverberg' article, "What Does It Mean to Hallow God's Name? - https://engediresourcecenter.com/2019/06/06/what-does-it-mean-to-hallow-gods-name/
Link - Lois Tverberg's website - https://ourrabbijesus.com/
Link - Dennis Prager's video "Misusing God's Name" - https://www.youtube.com/watch?feature=youtu.be&v=nI8OtOfzUDE&app=desktop
Link to Dennis' website and in the "store" you will find his 25 years of Torah lessons on a flash drive - https://www.dennisprager.com/
Link to Joseph Shulam's ministry website - this is a great learning resource - https://netivyah.org/
Check out the free "journals" you can access at Netivyah - https://netivyah.org/library/
Link to David Biven's awesome article on the Lord's prayer found at Jerusalem Perspective - https://www.jerusalemperspective.com/769/
Rev. Ferret - who is this guy?  What's his background?  Why should I listen to him?  Check his background at this link - https://www.dropbox.com/s/ortnret3oxcicu4/BackgrndTeacher%20mar%2025%202020.pdf?dl=0