The study of the Bible in its historical context - with a focus on the archaeology, history, geography, customs , culture, and even the languages of the ancient Middle East. WE ask what did they understand THEN - the original intent of the Lord - so that we can expand and enrich our understanding NOW and thus become true disciples of Adonai Yeshua as in John 8:31-32.
Episodes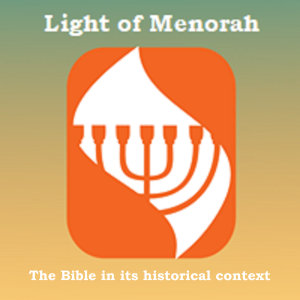 Sunday Mar 05, 2023
Sunday Mar 05, 2023
(NOTE: the "play" button is above the picture above - click on the white triangle in the orange circle)
This video introduces a major podcast video lesson on the book of Esther and Purim.  How is Jesus related to the book of Esther?  He said in John 5:39 ...
"You search the Scriptures because you think that in them you have eternal life; it is these that testify about Me;" (Joh 5:39)
So how does the book of Esther testify of Jesus?  It is all dependent upon one word in the entire book.  This will amaze you and for Christians the feast of Purim becomes special for us as well.  Watch the video to access the video podcast Bible study lesson.
Rev. Ferret - who is this guy?  What's his background?  Why should I listen to him?  Check his background at this link - https://www.dropbox.com/s/ortnret3oxcicu4/BackgrndTeacher%20mar%2025%202020.pdf?dl=0