The study of the Bible in its historical context - with a focus on the archaeology, history, geography, customs , culture, and even the languages of the ancient Middle East. WE ask what did they understand THEN - the original intent of the Lord - so that we can expand and enrich our understanding NOW and thus become true disciples of Adonai Yeshua as in John 8:31-32.
Episodes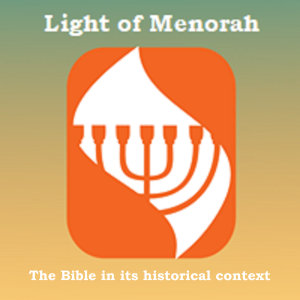 Thursday Mar 16, 2023
Thursday Mar 16, 2023
God executes Rachel.  She stole the family gods.  The orthodox rabbis say God delayed executing her until Benjamin was born.  But, we never read this in the Bible.  Matter of fact when we truly analyze it that God would execute Rachel makes no sense and even contradicts the Bible.  Come and join us in this study.  By putting the Bible back into its historical context we are blessed by His Spirit to have our knowledge of His word expanded and our faith enriched.
Rev. Ferret - who is this guy?  What's his background?  Why should I listen to him?  Check his background at this link - https://www.dropbox.com/s/ortnret3oxcicu4/BackgrndTeacher%20mar%2025%202020.pdf?dl=0