The study of the Bible in its historical context - with a focus on the archaeology, history, geography, customs , culture, and even the languages of the ancient Middle East. WE ask what did they understand THEN - the original intent of the Lord - so that we can expand and enrich our understanding NOW and thus become true disciples of Adonai Yeshua as in John 8:31-32.
Episodes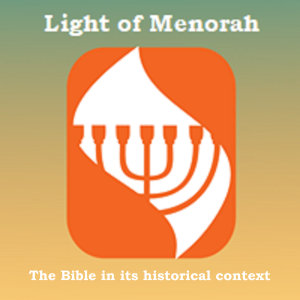 Tuesday Sep 05, 2023
Tuesday Sep 05, 2023
So when one simply reads the Bible there are verses we read and we don't understand the explosive meaning and connections there are.  We definitely should read the Bible.  No doubt about it.  But, along with simple reading of the word is to study His word.  It is one reason I am doing these podcasts - we are going deeper into our understanding and expanding our knowledge of the Lord's word.  
In this podcast, lesson 82, we will study two such scriptures.  It'll be amazing to you as it was to me to learn what is really going on.   And again, it is NOT my opinion but as you will see THE VERY WORDS OF GOD as our "bread of life."  One of these verses takes us from Genesis to Revelation.  It shows us that those who are like "anti-Christ" are found in an amazing "string" of Bible characters all the way back to the days of Jacob and Esau.  
Hold on - you are about to take an awesome ride from the camp of Isaac to facing the GREAT RED DRAGON.  Ready?
Rev. Ferret - who is this guy?  What's his background?  Why should I listen to him?  Check his background at this link - https://www.dropbox.com/s/ortnret3oxcicu4/BackgrndTeacher%20mar%2025%202020.pdf?dl=0