The study of the Bible in its historical context - with a focus on the archaeology, history, geography, customs , culture, and even the languages of the ancient Middle East. WE ask what did they understand THEN - the original intent of the Lord - so that we can expand and enrich our understanding NOW and thus become true disciples of Adonai Yeshua as in John 8:31-32.
Episodes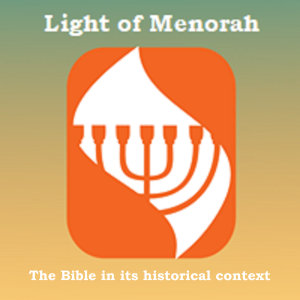 Saturday Oct 01, 2022
Saturday Oct 01, 2022
We continue to study Rachel and Leah.  The two wives of Jacob.  Both women part of God's continuing plan of redemption for Jew and Gentile in Messiah Yeshua.  But how?
We see glaring differences in these two women.  It is clear that Rachel is Jacob's choice over Leah.  Lead is not in a primary position as her sister.  The Hebrew is clear.  The Hebrew word שָׂנֵא SAHNAY H8130 has the conceptual meaning of not being in first place and can even mean to hate or being hated.  In Leah's case she is not hated but certainly not loved at the same level as Rachel. 
In this God shows us again how He choses between one or another.  One of these women is a picture of man's choice and the other is a picture of God's choice.  It's like Saul and David.  Saul was handsome and strong and tall and macho.  But, David.  Not so.  He was a young man and perhaps a pre-teen when David was anointed king.  But there are glaring differences in Saul and David.  One seems to be the way men would choose and the other is the way God chooses.  This seems to relate to Rachel and Leah. 
One goal of this series is to see how the Hebrews coming out of Egypt may have understood these events in Genesis 29 with Rachel and Leah.  They are the first ones to hear God's word written by Moses, the Torah.  It is clear that they are the first audience.  So, how does the story of Leah and Rachel relate to them.   It has everything to do with the plant below …
This is ancient Mandrake plant that some call "love apples."  It supposedly is an ancient aphrodisiac or fruit when eaten that excites sexual desire.  This was only a folk legend then and it is proven not to be an aphrodisiac.  But, when the Hebrews hear about this in the story of Rachel and Leah, everything takes on a new aspect.  God once again is teaching His elect, His "bride,"  His chosen people He redeemed and delivered from the house of slaves, Egypt. 
So, come let us return to Haran.  Let us return to the tents of Jacob.  Let's return and go deeper in our understanding of the main books of the Bible in Jesus' day.  The books that testify of Yeshua HaMashiach, the Jesus the Messiah, Jesus the Christ.
Rev. Ferret - who is this guy?  What's his background?  Why should I listen to him?  Check his background at this link - https://www.dropbox.com/s/ortnret3oxcicu4/BackgrndTeacher%20mar%2025%202020.pdf?dl=0