The study of the Bible in its historical context - with a focus on the archaeology, history, geography, customs , culture, and even the languages of the ancient Middle East. WE ask what did they understand THEN - the original intent of the Lord - so that we can expand and enrich our understanding NOW and thus become true disciples of Adonai Yeshua as in John 8:31-32.
Episodes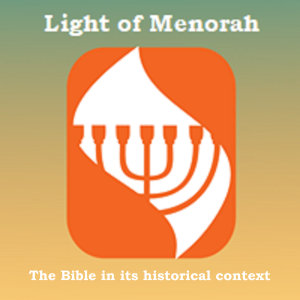 Wednesday Jan 18, 2023
Wednesday Jan 18, 2023
Just a quick review - lessons 1-10 study how Jesus is the first and the last simultaneously.  Lessons 11-14 start our study on Biblical geography.  First stop was the ancient city of Shechem.  Now we start a new series based upon the Sea of Galilee.  To access all the videos in this series go to the website.  Then click on OTHER RESOURCES.  Once that opens click on PODCASTS PLAYLISTS.  The list of podcast playlist will be seen be scrolling down.  All you need do is then select FIVE SMALL STONE.  
Here's the link to the website - www.LightofMenorah.org
Rev. Ferret - who is this guy?  What's his background?  Why should I listen to him?  Check his background at this link - https://www.dropbox.com/s/ortnret3oxcicu4/BackgrndTeacher%20mar%2025%202020.pdf?dl=0