The study of the Bible in its historical context - with a focus on the archaeology, history, geography, customs , culture, and even the languages of the ancient Middle East. WE ask what did they understand THEN - the original intent of the Lord - so that we can expand and enrich our understanding NOW and thus become true disciples of Adonai Yeshua as in John 8:31-32.
Episodes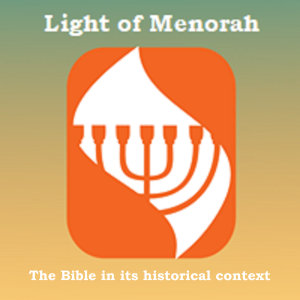 Thursday Mar 23, 2023
Thursday Mar 23, 2023
This episode provides a clear review of episodes 1 and 2.  We see that in the Ancient Near East adultery was a serious crime and it wasn't primarily about the sex.  If not about the sex outside of marriage, what's the serious nature of adultery back in the 15th century BC? 
Secondly, no other pagan culture had their god or gods commanding that adultery was forbidden.  It was a man made set of laws.  But, for Israel, God, our God, the only God commands that adultery is forbidden and part of His covenant with His people.  This means that Israel will be a testimony to the world of how to live according to the Lord. 
Third, why is it that a married woman in an affair with a man not her husband will be executed and her lover?  What about a married man in an affair with a woman not his wife?  This is not fair.  This is not equitable.  What's going on?  
Fourth, many Christian theologians say the 7th commandment is a commandment forbidding ALL sexual impurity.  HUH?  The Bible doesn't say that.  On top of that God said not to add or subtract from His word.  This is what many Christian theologians have.  As an example, sex outside of marriage is a sin in Judaism and Christianity.  But the Bible has no statement saying it is.  What's going on?  Where does the Lord teach that pre-marital sex, homosexuality, pedophilia, bestiality, and prostitution are sins?  He does!  But how? Where?
Rev. Ferret - who is this guy?  What's his background?  Why should I listen to him?  Check his background at this link - https://www.dropbox.com/s/ortnret3oxcicu4/BackgrndTeacher%20mar%2025%202020.pdf?dl=0