The study of the Bible in its historical context - with a focus on the archaeology, history, geography, customs , culture, and even the languages of the ancient Middle East. WE ask what did they understand THEN - the original intent of the Lord - so that we can expand and enrich our understanding NOW and thus become true disciples of Adonai Yeshua as in John 8:31-32.
Episodes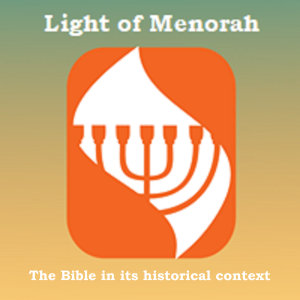 Wednesday Mar 22, 2023
Wednesday Mar 22, 2023
Palm Sunday is a key holy day in the church.  It marks the start of Passion Week.  It also is a remembrance of Jesus' "triumphal" ride into Jerusalem.  But, did this happen on a Sunday?  It seems from the resources we have that the earliest date of the celebration of Palm Sunday is from the 4th century.  That is close to 300 some years after Jesus ascended to heaven.  That is a big gap.  
This session will show that there is evidence to suggest a real possibility that Jesus did ride into Jerusalem on a Sunday.  If this is the case, however, putting this event back into its historical context may challenge our long held traditions.  However, as we examine the archaeology, the history, and the ancient customs of those days we will find it strengthens our doctrine - it strengthens our walk of faith.
This is session 1 of a four part series on archaeology and the Passover.  Watch for the other three lessons coming soon.
One of my teachers and now a friend, Dr. Carl Rasmussen, professor emeritus of Bethel University, scholar and Bible historian extraordinaire, has an awesome website called Holy Land Photos.  I am linking you to one of 100's and 100's of collections he has gathered of pictures of religious and archaeological sites across the Middle East.  Here is the link to the collection of pictures of the Mt. of Olives.  I know you'll love and it'll add to your study in this four part series.
Link - https://holylandphotos.org/browse.asp?s=1,2,6,19,451
Who is this guy, Rev. Ferret?  What's his background?  Why should we take time to listen to him?  Here's a link to check out his background - https://www.dropbox.com/s/ortnret3oxcicu4/BackgrndTeacher%20mar%2025%202020.pdf?dl=0
Session Two coming soon
"The Palm and the Lamb"
Why did Jesus ride in on a Sunday?  What's the big deal?  What does it mean for me today?  Just wait!!