The study of the Bible in its historical context - with a focus on the archaeology, history, geography, customs , culture, and even the languages of the ancient Middle East. WE ask what did they understand THEN - the original intent of the Lord - so that we can expand and enrich our understanding NOW and thus become true disciples of Adonai Yeshua as in John 8:31-32.
Episodes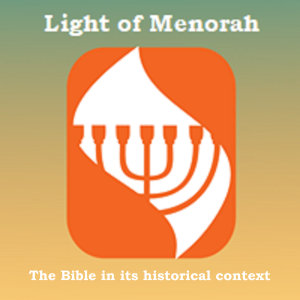 Tuesday Aug 22, 2023
Tuesday Aug 22, 2023
Is it always a sin to lie?  Is there such a thing as  "white lies?"  Maybe the Lord only meant in the 9th Commandment not to lie as a witness in a court of law.  And I can't be a false witness to my neighbor.  Who is my neighbor?  Only people in my neighborhood?  
Lots of questions come up on all the  עשׂרת הדברים - Asereet HaDevareem - the ten statements of the Lord. Come and join us as we study the 9th commandment.  We'll see that this commandment is the basis for a good and just society - probably what the Lord intended right from the "get go."
Rev. Ferret - who is this guy?  What's his background?  Why should I listen to him?  Check his background at this link - https://www.dropbox.com/s/ortnret3oxcicu4/BackgrndTeacher%20mar%2025%202020.pdf?dl=0